Summary
Virginia onAir is focused on Virginia state and federal elections and governance.
Click on above widget image to watch a video and learn more about Virginia onAir.
Select any one of the four icons to LEARN more about and DISCUSS Virginia elected officials and candidates for office and ENGAGE in supporting a more civil and vibrant democracy.
About
The above video provides an overview of the Virginia onAir Hub serving Virginia voters, representatives, and candidates.
Twitter
Democracy onAir
Democracy onAir is a nonprofit, nonpartisan social enterprise that supports the development and hosting of open access and curated networks of elections and governance Hubs, including this Virginia onAir Hub.
We wanted to address the current climate of divisiveness, tribalism, fact-free dialogue, and ad hominem attacks. We also saw an opportunity to bring attention to the underserved area of state political issues and governance. Our mission is to:
Enable voters in democratic societies easier, faster, and more efficient access to LEARN about their representatives and candidates and interact and DISCUSS with them and their fellow citizens with the goal of promoting more informed voters, civil discourse, and ENGAGEMENT in our democracy.
Proposed service
Provide online Hubs for elections and governance information that facilitate greater civic education, discussion, and engagement. Our pilot state Hub is Virginia onAir. After the November 5, 2019 elections, we aspire to establish Hubs in every other state by the end of the summer of 2020.
Who Are Our Partners?
Virginia federal, state, and local representatives and candidates running for office
Our partner's problem is that politicians and their staff don't have the time expertise, tools, or budget to design, develop, and maintain a comprehensive web presence.
Currently, politicians need to utilize many web sources and social media networks to engage citizens. We provide the tools to solve this problem.
Who are our Participants?
Virginia voters & residents (including especially engaged sub-populations such as college students, organizers, and government affairs professionals)
The problem for our participants right now is that they must go online to multiple sources and forums to build political knowledge and interact with politicians. Residents need one go-to online platform that aggregates information from many sources AND enables multiple ways to interact with representatives and candidates.
We provide the tools to solve these problems.
Value Proposition
Our Hubs are ONE place to go for all residents to go for all their political information and communications needs.
Our Hubs are designed for both large computer screens and small smart phone screens.
Our Hubs are simple to use for curators, members, and viewers
Directors
Founding Directors of Democracy onAir include:
Tim O'Shea
Executive Director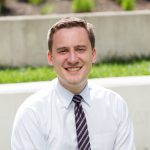 Tim O'Shea, currently enrolled in Georgetown University Law Center, graduated summa cum laude from George Mason University where he studied Government and International Politics, Data Analysis, and Economics. He worked as the Database and Intelligence Manager at Rise To Peace, where he developed and launched multiple open-source intelligence databases on international terrorism. He also worked as a Market Research Associate for the Virginia Small Business Development Center, where he synthesized market research and intelligence for business partners primarily in the security sector. He has presented at research conferences at James Madison University and Georgetown University, and his work has been published in the Chicago Journal of Foreign Policy and the Immigrant Research Library.
Adia McLaughlin
Chapter Director
President of GMU onAir Chapter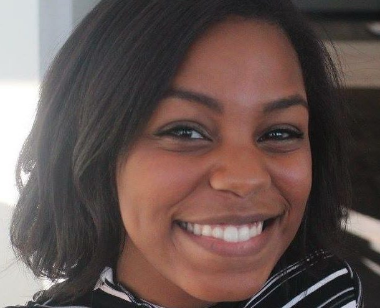 Adia McLaughlin is a senior at George Mason University majoring in Communication and Government focusing on broadcast journalist and political science. Adia was an intern with Democracy onAir and Virginia onAir Hub Coordinator in the spring of 2o19 as part of being a Global Politics Fellow at the Schar School of Policy and Government. She is currently Student Government Vice President and last year was Executive Secretary for Diversity and Multicultural Affairs. Adia is a also lead student coordinator for GMU's New Student and Family Programs.
Ny-Jhee Jones
Media Director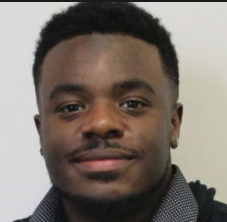 Ny-Jhee Jones is a senior at George Mason University majoring in Global Affairs. Ny-Jhee Jones was an intern with Democracy onAir and Virginia onAir Media Coordinator in the spring of 2o19 as part of being a Global Politics Fellow at the Schar School of Policy and Government. Ny-Jhee has been, at different times, the producer, director, talent, and videographer for the About Virginia onAir video at the top of this post. He is a member of the National Society of Collegiate Scholars, scholarship/fundraising Chair for the Pi Kappa Alpha Fraternity, and secretary/treasurer for Patriots for Peace.Ny-Jhee is also a talented thespian who has performed in a number of plays and does standup comedy.
Katlyn Weiser
Outreach Director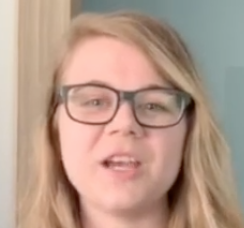 Katlyn Weiser is a senior at George Mason University majoring in Government and International Politics. Katlyn is the founder and president of the GMU Virginia21 chapter and Chair of the VA21 student advisory board. Katlyn is a former GMU senator in Student Government and is currently Undersecretary for Academic Affairs. Katlyn has interned for U.S. Senators Heidi Heitkamp of North Dakota, Debbie Stabenow of Michigan, and Bob Casey of Pennsylvania. She has also interned for the Almanac of Virginia Politics published by George Mason University.
Yasmin Jaramillo
Content Director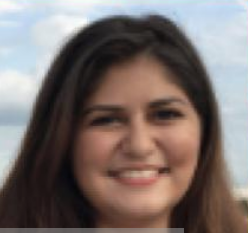 Yasmin Jaramillo is a senior at George Mason University majoring in Government and International Politics with a minor in Women and Gender Studies. Yasmin is currently Undersecretary for Government and Community Relations in GMU's student government. For the past three years, Yasmin has been a leader in coordinating programs for GMU's New Student and Family Programs especially the Quill Camp for first year GMU students where they can explore interests in government and international politics or leadership and service. She is also Secretary at Kappa Delta Sorority.
Advisory Board
Democracy onAir has expanded its Advisory Board to include 3 new members:
Jeff Wilklow, Vice President of Campbell & Company and member and former President of the Metro Association of Fundraising Professionals
Jeff South, Associate Professor of Journalism at Virginia Commonwealth University, Director of Undergraduate Studies and the Capital News Service at the Robertson School of Media and Culture
Jennifer Victor, Associate Professor at GMU's Schar School Policy and Government and co-editor of the Oxford Handbook of Political Networks
OnAir Networks
OnAir Networks LLC (ON) provides software, support, and hosting for the creation and sharing of knowledge between Hubs within a topical, knowledge network i.e. a Knowledge Network System. OnAir Networks has provided Democracy onAir with an exclusive license for all political applications.
Todd Gillette
CEO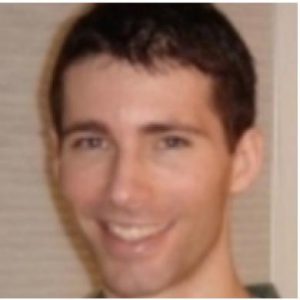 Todd Gillette is CEO of OnAir Networks. Todd is one of the principal software developers of the OnAir Knowledge Network System. Todd is also the visionary who inspired the political communication network of Hubs that are now being implemented by Democracy onAir. Todd received a PhD in neuroscience from George Mason University that centered on neuronal morphology, with a focus in data mining and pattern analysis to determine distinct topological features (i.e. branching patterns) of various neuronal types. and BS in Computer Science from Swarthmore. He is currently a software engineer at Northrop Grumman.
Jim McLean
VP, OnAir Media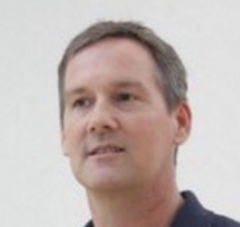 Jim is the lead designer of our Aircasting system that provides video producers the tools to create live stream videos with live Q&A archived in posts. Jim is an Instructional Technologist / Visual Media Specialist with Information Technology Services (ITS) unit at George Mason University. Jim specializes in immersive technology for educators: VR/AR applications, 3d Design and Printing, and 360° video production solutions. Jim is also the owner and principal photographer of The Vintage Photographer.
University onAir Chapters
GMU is the first university onAir chapter established in the fall of 2018. The affiliated undergraduate student organization was started in the spring of 2019 by Adia McLaughlin. Democracy on Air is currently seeking to hire part-time chapter presidents from Virginia Commonwealth University, University of Virginia, Virginia Tech, and Old Dominion University.
GMU onAir Chapter
To learn more about the GMU onAir Chapter go to this post. To see many of its current members, go here.
Virginia onAir
We are currently seeking to hire a full-time Executive Director for Virginia onAir.
Democracy onAir Directors are currently serving in similar roles for Virginia onAir until new directors are found. These positions will be part-time and be held by seniors at Virginia universities with onAir Chapters.
Current interns include: Nader Momtaz, Jenkins Teh, Adam Black, Jacob Adams, Kerrie Thompson, and Jessler Alvira. Camden Layton, GMU Student Government President is also assisting us with our relationships with university student governments.
Terms of Service
See Terms of Service for more information on how you can re-use Hub content, participate in forums, and view Hub disclaimers.
Privacy Policy
See Privacy Policy to learn about how we don't use cookies, track your usage, or sell your email address.
About Hub Content
All onAir Hub content is under a Creative Commons Non-Commerical (CC-BY-NC) license (unless otherwise specified) and is available for re-use by nonprofit websites and blogs . This post will explain further the terms and conditions for re-use of CC-BY-NC content. You can also access this post from the footer on each screen.
We reserve the right not to include candidates in this Hub if they advocate positions that the Virginia onAir Directors and Advisory Board consider beyond democratic norms … such as promoting violence against any person or group.
Become a Hub Member
Virginia onAir membership is free for all Virginia residents
Your real name and any other profile information will not be displayed unless you choose to do so. Your personal information is NOT shared with any other website or organization.
Premium memberships cost $8 per month and enable one to:
Have a full member profile post
Have the ability to author new posts on issues and co-author existing posts
Have the opportunity to participate in online and in person town halls, forums, and debates
Become a Hub Supporter
Individuals and organizations can support the Virginia onAir Hub and its online and in person activities in a number of ways including:
Donating to the Hub (see this post under development)
Sponsoring the Hub and/or posts (see this post under development)
Authoring issue posts as premium members
Purchasing Hub content
Representatives and Candidates
Representatives and candidates running for office can participate in this Hub in a number of ways including:
Answering questions from Hub members about their experience, districts, and relevant issues
Provide new content and feedback to curators on their post and other related posts
Keep their constituents updated by aircasting weekly or monthly updates
Purchase a premium membership for themselves and their staff to author posts on issues important to them
Promote the Hub and their Fall and Spring aircasted online town halls
Sponsor their District posts and other posts